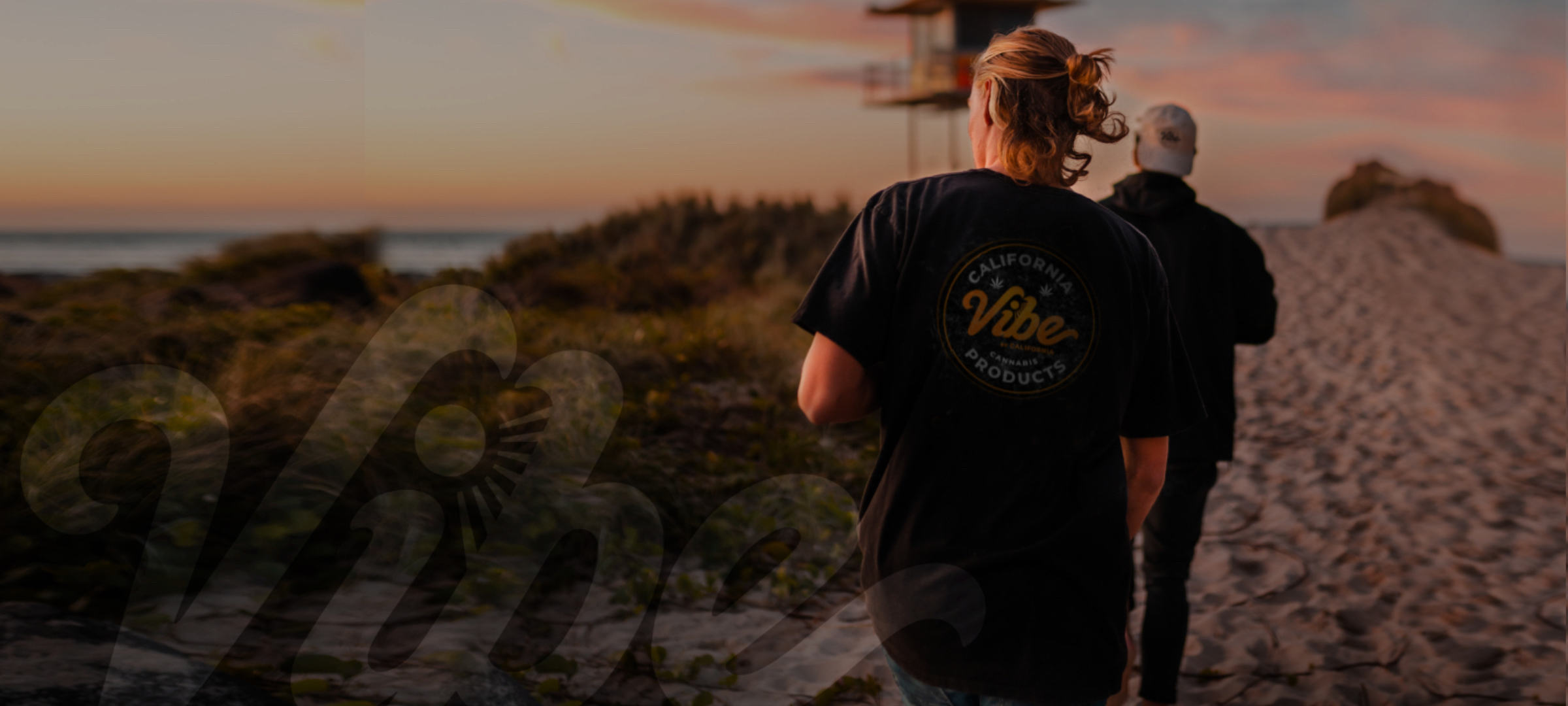 Vibe California Urban Streetwear Collection 2022 - California Cannabis Culture Inspired Clothing
VIBE CALIFORNIA
Vibe Urban Streetwear
Collection
Vibe California Essential T-Shirts and Gear
VIBE CALIFORNIA
California Endless Summer Style
Vibe California Cannabis Dispensary - Women's Apparel Summer Festival Looks
VIBE CALIFORNIA
California Festival Season
Vibe All Day and All Night
Vibe California Urban Streetwear - Men's Classics
VIBE CALIFORNIA
Go Anywhere Do Anything
Vibe
Enter to Win: $200 Vibe Summer Gift Card
BBG Vibe Long Sleeve Tee Fire

$

24.00

Vibe Fire Logo Slaps

$

3.00 –

$

10.00

Vibe Embroidered Raglan Hoodie Charcoal

$

55.00

Vibe Embroidered Hoodie Vintage Slate

$

65.00

BGG Vibe Embroidered Hoodie NorCal

$

72.00

BBG Vibe Embroidered Hoodie California Tangerine

$

72.00

BBG Vibe Embroidered Hoodie Coal

$

72.00

BBG Vibe Embroidered NorCal Crop Hoodie

$

65.00

BBG Vibe Embroidered Day and Night Crop Hoodie

$

65.00

BBG Vibe Embroidered Crop Hoodie Night

$

65.00

Vibe Embroidered Cropped Hoodie Fog

$

65.00
Free Shipping
On Orders Over $50
FREE STANDARD SHIPPING on all online orders of $50 in the U.S., after applied discounts and before taxes. Cost of shipping is automatically deducted at checkout for all eligible orders.
Join Vibe California
Rewards
Join Vibe California Rewards and be the first to know about our new drops
Easy returns by mail or in store within 30 days
LAST CHANCE: TAKE AN ADDITIONAL 20% OFF FINAL SALE NOW
Share Your Vibe
Tag #vibecalifornia to Be Featured on IG and our Website!
Refreshing complete vitamin C Nectar serum
Protect and rejuvenate your skin with our most potent vitamin C serum yet.
The All-In-One Anti Ace
A simple daily supplement that combats acne before it starts.
The Nectar Super Secret Serum
The best kept secret in the skincare world can finally be yours.